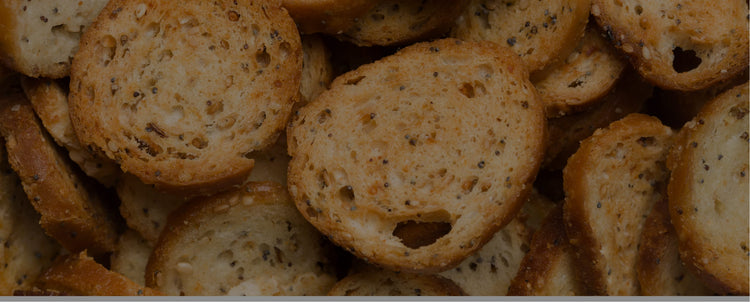 ARTISAN BAKED GOODS,
DEEP SELECTION,
AMAZING SERVICE
WE PROMISE QUALITY, SELECTION, AND SERVICE
We're happiest when our products can help a bakery program be successful. We work hard to make that happen with our wholesale customers in three ways: by providing the highest level of artisanal quality, by offering a deep selection of pastries and breads, and by delivering consistently amazing service.
We've been doing this for over 40 years, and we still create all our products from scratch using home-style recipes—and we do it because that's the only way to achieve the level of quality that we demand from ourselves. Many of our baked goods are also still hand-formed and made in small batches.
Take a quick look at our wholesale order guide and you can see the depth and breadth of our pastry and bread selection. Pastries include Bars, Croissants, Muffins, Cookies, and Scones. Breads include Focaccia, Bagels, Buns & Rolls, and Pan Bread.
Our background in the restaurant business has taught us the value of hands-on, attentive customer service. We always aim to please, and we work hard to coordinate our Sales, Customer Service, and Delivery teams—so you always have the freshest products, exactly when you need them.
RESTAURANTS, COFFEE SHOPS & INSTITUTIONAL